2023 EastWest Destinations Speakers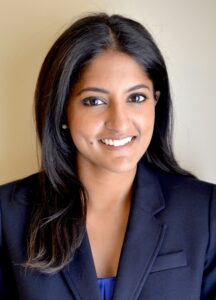 Swarupa Kancherla, MD is a board certified, fellowship-trained cornea surgeon who specializes in cataracts, corneal transplantation, refractive surgery, and dry eye disease. She also offers comprehensive care for a variety of eye conditions including pterygia, glaucoma, diabetes, and macular degeneration.
Dr. Kancherla earned her undergraduate degree from Lehigh University with a departmental honors in biological sciences. She attended medical school at Drexel University College of Medicine where she was recognized as a humanities scholar. She then completed her ophthalmology residency at the University of Pittsburgh Medical Center and her cornea, external diseases, and refractive surgery fellowship at Johns Hopkins Wilmer Eye Institute, where she learned the latest in corneal transplant techniques and complex cataract surgery.
Dr. Kancherla has lectured throughout the country and presented at international meetings hosted by organizations like the American Academy of Ophthalmology and American Society of Cataract and Refractive Surgery. She has also authored publications in multiple peer-reviewed journals, including Cornea and Ophthalmology.
In her free time, she enjoys spending time with her growing family and traveling.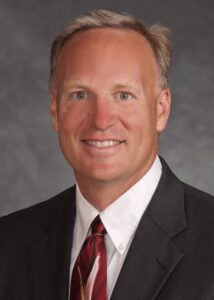 Dr. Brian Mathie has a long history of providing technologically advanced, personalized and compassionate care for the patients of northeast Ohio. After graduating first in his class at Louisville High School, he attended the Ohio State University and studied microbiology in the honors program. He is a graduate of the Ohio State University College of Optometry and completed a residency specializing in ocular disease at the Columbus and Chillicothe Veterans Administration Medical Centers.
Dr Mathie is keenly aware of the fact that the word doctor derives from a Latin word meaning "to teach". From educating patients about various ocular conditions to lecturing to other eye care providers nationally and internationally on the topics of ocular disease or refractive surgery, Dr. Mathie appreciates the value of knowledge and enjoys sharing it with others. He is an adjunct faculty member with the Ohio State University College of Optometry and a past senior examiner for the National Board of Optometry Clinical Examinations. He served as president of the Ohio Optometric Association in 2004 and served on several national committees for the AOA. His extensive experience in treating glaucoma, dry eye disease, ocular infections and inflammation, and managing cataract and refractive surgery patients allows for thorough patient explanations.
Dr. Mathie was named the 2010 Ohio Optometrist of the Year by the Ohio Optometric Association. Chosen from more than 2000 optometrists statewide, Dr. Mathie received the award "for outstanding contributions to the profession of optometry and public service". He is currently on the board of Cross Eyed Missions and has participated as part of that outstanding organization during numerous mission trips to provide eyecare and spectacles to needy people across the globe. RVI is happy to accept your used glasses to share with those less fortunate throughout the world.